Water Damage in Truckee
Truckee receives over 5 meters of snow annually, making it the fifth snowiest city in the United States. All the elements of a snowstorm have the potential to cause water damage in homes and businesses in the area. Along with turbulent weather, a water disaster can also occur due to a clogged toilet, pipe burst, or water heater malfunction. 911 Restoration understands the importance of receiving emergency water damage restoration in Truckee, which is why we are available 24/7/365. When you call our office, you can expect our repair techs to arrive within 45 minutes. We will show up ready to administer same-day, flood cleanup, drying services, and water damage in truckee ca.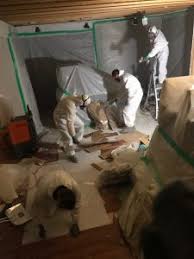 As soon as our repair techs arrive, we will provide the property owner with a free visual inspection. This initial surveillance will allow us to assess the water damage and provide you with an estimate.
You can trust that 911 Restoration of Truckee is capable of fully repairing even the most destructive water damage scenarios. Our technicians are trained to the highest degree and have vast experience in the restoration industry for water damage restoration truckee.
Our water damage restoration company employs repair workers who have earned their IICRC certification from the Institute of Inspection, Cleaning, and Restoration. We are also licensed, bonded, and insured for your complete protection.
Each branch is locally owned and operated by a team that is acutely aware of the particular issues that impact the Truckee community. Whether you are dealing with a snowstorm or pipe burst, or truckee ca water damage; rest assured, the most experienced team will help you recover from any situation. 
Don't let a flood or leak problem go untreated. Act quickly as soon as you notice signs of water damage in your property. Rain or snow, call 911 Restoration of Truckee today!
Preventing Mold In Walls From Water Damage with Fast Flood Cleanup
Due to the harsh weather conditions, it is crucial that our technicians are trained to conduct both mold and flood cleanup in Truckee.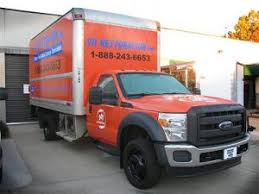 The various storm patterns in the area make homes and businesses susceptible to experiencing water damage, which can then lead to mold and structural issues.
As soon as our technicians get on the scene, you can rest assured. From conducting water damage restoration to mold removal, our repair techs will handle it all. We have decades of experience in the restoration industry, so we know exactly where to look for signs of mold and moisture. By checking these hard-to-reach places, we will eradicate every issue surrounding the water damage.
Along with thoroughly drying and dehumidifying the home or business, our technicians will also implement preventative measures to help you avoid future water and mold issues. 
By identifying the trouble zones on your property and implementing a maintenance plan, you can stop leaks and floods from forming entirely. These precautions mainly include regularly checking your plumbing system, roof, and foundation for cracks, holes, and general degradation.
By hiring 911 Restoration of Truckee, you will receive help from a restoration company that cares and understands what you need to recover from any water disaster. So, call our technicians today!
Count On Us for Help with Everything From Flood Cleanup To Insurance
911 Restoration of Truckee works with all insurance companies and understands the information your provider needs to get you the most out of your policy.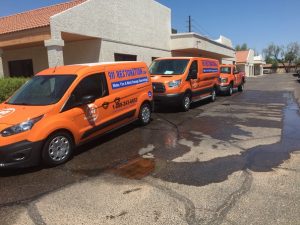 Insurance companies expect a lot of information regarding the extent of the damage created on your property. However, we understand that it can sometimes be challenging to gather all the details on your own.
To help you with the filing process, our staff members will provide you with a free insurance consultation. By having an expert go over your insurance policy, you will know which restoration services are covered.
It is necessary to submit an itemized list of your losses to your insurance provider in order to receive the most financial aid possible. On-site technicians will assist you in taking inventory of the damage created on your property and personal belongings.
Our technicians will directly bill your insurance company and even file your insurance claim for you. All this assistance will allow you to focus on more important things other than the logistics of filing a claim.
Customer service is the top priority of the entire staff at 911 Restoration of Truckee. We dedicate ourselves to guiding you through every step of the water damage restoration process. 
From formulating an estimate of water restoration services to strategizing a flood cleanup effort, you can count on 911 Restoration of Truckee to take care of it all. So, call the water damage restoration company that wants to help you turn a disaster into a Fresh Start today!
Serving the communities of Floriston, Incline Village, NV, Kings Beach, Mystic, Norden, Quincy, Soda Springs, Squaw Valley, CA, Susanville, Truckee, and surrounding areas.