Water Damage in Floriston
If you live in Floriston, you need to prepare for extremely cold weather all year round. It is typical for every month of the year to experience freezing temperatures. These low temps can cause water damage as a result of pipe bursts, snow, and ice storms. These incidents usually occur at night, which is why 911 Restoration of Truckee is available 24/7/365 to manage water damage restoration in Floriston. You can expect to receive flood cleanup services within 45 minutes of calling our office, day or night. We will arrive ready to administer same-day, water damage repairs, and drying services.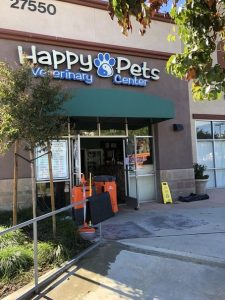 Property owners will receive a free visual mold inspection. This initial examination will allow us to determine the extent of the water damage and put together an estimate.
Our repair techs are qualified to provide sophisticated water damage restoration that will address every aspect of the damage in your home or business. We will make sure you have total confidence in our restoration abilities.
911 Restoration of Truckee works with technicians that are IICRC certified to clean up water damage on both residential and commercial properties.
Along with employing highly qualified professionals, our restoration company is licensed, bonded, and insured. This insurance status ensures that you are protected in full when you hire us for water restoration services.
Our technicians have decades of experience repairing pipe burst emergencies, conducting water extractions, and administering drying and dehumidifying procedures.
Since 911 Restoration of Truckee is a locally owned and operated, we expertly understand the specific issues that affect Floriston. You can trust us to provide you with the water damage restoration services specific to your needs.
Call our office when you need immediate leak or flood cleanup in Floriston. Our technicians will give you the peace of mind you need to get through any water disaster.
Immediate Assistance for Pipe Burst Emergencies and Flood Damage
Due to the frigid temperatures felt in Floriston throughout the year, our technicians are ready to respond quickly to pipe bursts with schematic water damage repairs.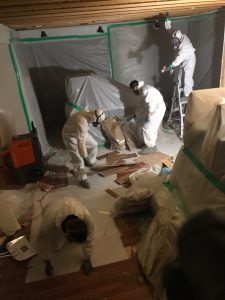 Pipes in your home or business will freeze when the temperatures get low enough. Frozen pipes can crack and break, which eventually leads to water bursting out and flooding the property.
Basements and crawlspaces are most commonly affected by pipe bursts. Since you may not regularly check these areas, floodwater can go undiscovered. The longer the water is left to sit, the more damage it creates.
It is crucial to check the parts of your property that are most susceptible to flooding, especially during the winter. As soon as you notice signs of flood damage, you should call 911 Restoration of Truckee.
Our technicians will respond right away to initiate flood cleanup services. If a broken pipe is the cause of the water damage, you can count on us take care of the plumbing repairs. 
We will also address any structural damages and inspect the affected area for signs of mold growth. Indoor mold can grow even in the winter since the indoor temperature is usually regulated.
It only takes 24 hours for mold to develop after the spores have been exposed to moisture, making it vital to contact 911 Restoration of Truckee immediately after discovering the water damage. 
Our technicians will administer water extraction, drying, and dehumidifying services to get the area as dry as possible. Bu using air movers and dehumidifiers, we will remove all lingering moisture to prevent mold in walls from water damage.
So, call 911 Restoration of Truckee when you need flood damage restoration after a pipe burst or any other disaster. You will receive help from a team that cares and understands what you need to make a full recovery.
Customer Service Is Integral to Successful Water Damage Restoration
As essential as it is to conduct thorough water damage and mold removal, it is equally as important to provide exceptional customer service.
911 Restoration of Truckee emphasizes customer service. Our technicians make it their top priority to ensure your wellbeing throughout the water restoration process.
Our staff is available around-the-clock to help you. Whether you need emergency storm repairs or discover water damage to wood structures on your property, you can depend on us.
On top of providing high-quality water remediation, we will also assist you with filing your insurance claim. 911 Restoration offers free insurance consultations. A professional will go over your policy with you to determine the full extent of your coverage.
We know exactly what information your insurance provider needs to get you the most out of your plan. Onsite technicians will help you take inventory of the damage on your property. By submitting an itemized list of your losses to your provider, you will have the best chances of receiving full coverage.
911 Restoration of Truckee will handle every aspect of the water damage restoration. So, call our technicians, and we will give you a Fresh Start with affordable flood cleanup services today!
Serving the communities of Floriston, Incline Village, NV, Kings Beach, Mystic, Norden, Quincy, Soda Springs, Squaw Valley, CA, Susanville, Truckee, and surrounding areas.