Fire Damage Restoration Truckee
Fire is devastating. After everything you've done to create a home or a business for yourself, it's painful to see that investment swallowed by flames or covered in soot. But no matter how bleak things look now, your Fresh Start is just around the corner.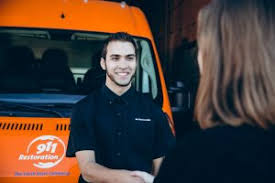 At 911 Restoration of Truckee, we provide comprehensive fire damage restoration, smoke restoration cleanup, and puffback cleanup. Our highly trained fire cleanup crew does everything necessary to make your property feel as new as the day you moved in. This includes ash and soot removal, structure and surface repairs, and permanent odor removal. They also provide water damage restoration in Truckee and mold removal service in the event of fire hose flooding.
We welcome your questions and provide clear communication at every step of the process. We know how overwhelming a property fire or puffback can be. Your mind must be reeling with countless worries. Our fire cleanup experts work hard to get in front of your concerns, providing answers before your questions even arise. We even provide a free insurance consultation and claim filing assistance. 
Our fire restoration contractors in Truckee recognizes that your peace of mind depends on their expertise. You can expect the highest standards of service from our fire and smoke restoration specialists. Every member of our team is highly trained and IICRC-certified. 911 Restoration is licensed, insured, and bonded. Moreover, we have the resources of a nationwide company and the personalized attention of a locally owned and operated business.
Call us at (530) 422-7061 and allow us to provide you a free visual inspection.
The bottom line: you're in good hands with us. For comprehensive fire damage restoration and puffback cleanup in Truckee and the surrounding area, call 911 Restoration.
Full-Service Fire Damage Restoration in Truckee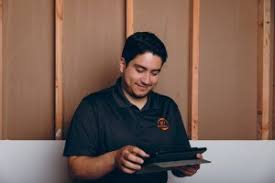 If you need fire or puffback cleaning service in Truckee, you may have a hard time imagining what a full recovery even looks like. Just the odor of smoke has a way of making a space feel permanently contaminated. Don't worry. Our fire and puffback cleanup crew has everything covered.
We provide a free fire damage assessment so you know what to expect from the very beginning. Our fire cleanup crew considers every factor to create a strategy of smart and efficient restoration.

First, the workers pack out and store your unharmed belongings to prevent further damage. They use sodablasting to clean the surfaces of your home or business. Their soot, ash, and smoke removal techniques are thorough, leaving you with a stain-free property. And smoke removal isn't only about eliminating the visible evidence of a fire or puffback. When our smoke restoration experts clean your property, they blast away tiny odor-causing particles.
We Leave Your Property Feeling Fresh
Firstly, if any of these particles have penetrated porous surfaces, our smoke damage cleanup crew uses sealing techniques to trap odors and leave your property feeling fresh. Then, the fire damage restoration staff then sets to work repairing damages. Above all, these professionals are highly skilled in full property restoration. From your roof to your floorboards, your ceiling to your walls, they repair, replace, and restore everything.
Fire cleanup isn't all smoke removal and drywall repair. If firefighters flooded your property, you need water damage restoration, too. Our fire cleanup crew handles water extraction, structural drying, and Cleaning. They even inspect for mold and take care of mold removal personally.
There may be a lot of steps standing between you and a fully restored property, but we've got them all covered. For the very best smoke restoration and fire cleanup in Truckee, Call us at (530) 422-7061 and see how we can help you.
Your Local Fire Information Center

A jarring event like a puffback or property fire raises countless questions. On the other hand, it can be difficult to see the way forward through all the smoke. And when you don't know what lies ahead, the worries pile up. At 911 Restoration of Truckee, we aim to be a guiding light for neighbors in distress. Consider us your fire information center. There is no question to great or too small.

We also offer a free insurance consultation. While we can assure you that we work with all providers, we realize that not all coverage is the same. Fire damage restoration can be a complex process, involving everything from smoke damage repair to mold removal. If you're baffled by your policy, let a staff member sit down with you to explain your coverage.
In fact, you don't even have to tackle the complicated paperwork alone. We're happy to help you through the overwhelming task of inventory listing and loss itemization. A smoke damage expert even files your claim for you. Last but not least, we bill your provider directly so you never have to play the middleman.
Additionally, call us at (530) 422-7061 and learn how we can help.
There is no question about it. Fire and smoke damage feels like a nightmare. But 911 Restoration is here to help you, better than ever. Besides, this can be a Fresh Start for your residential or commercial property. Call now.