Water Damage in Truckee
911 Restoration of Truckee
In any property disaster, make 911 Restoration of Truckee your first and only call.
We're there for you in every crisis, whether you need fire damage restoration, mold remediation, water removal, or anything else. We service both commercial and residential properties. We're even available 24/7 for emergency disasters. Our technicians guarantee an arrival time of 45 minutes or less, whether you call us at 3:00 a.m. or 3:00 p.m.
Every member of our restoration staff is IICRC certified and trained in all aspects of property repair. Our service extends well beyond basic flood cleanup and smoke removal. We provide full property restoration. That includes roof repair, drywall replacement, and whatever it takes to make your home or business new again.
911 Restoration is known as the Fresh Start company from coast to coast. But 911 Restoration of Truckee is locally owned and operated, dedicated to the unique needs of our neighbors. We know what it takes to provide peace of mind in Truckee, Susanville, and the surrounding area. That's why our company is licensed, insured, and bonded. It's also why we work with all insurance providers and offer a free insurance consultation so you know what kind of coverage to expect.
Whatever you're going through, from water damage to fire destruction, you don't have to get through it alone. Call 911 Restoration of Truckee. We'll give you a Fresh Start.
FIRE ALERT
Attention Truckee residents! The 2020 fire season has resulted in more than five million acres burned on the west coast. 911 Restoration is committed to helping customers get a Fresh Start after fire damage to your home or business. Our team can tackle any type of fire or water damage restoration project with urgency and efficiency. We're available 24/7 and are committed to an arrival time of 45 minutes or less. If you have experienced fire damage, call the fire cleanup experts at 911 Restoration of Truckee for smoke and odor removal and fire repairs today.
Service area map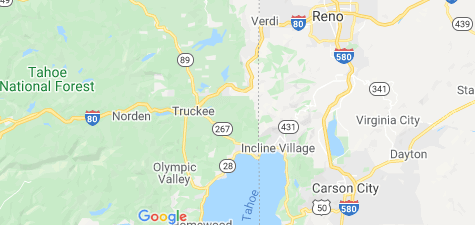 Water Damage Restoration
Whether you've been struck by a flood, sewage backup, or pipe burst, water damage is always an emergency. That's why our flood cleanup technicians are on call for you 24 hours a day, every day of the year.
We provide a wide range of water damage restoration services so we can help our neighbors in any disaster. If you need emergency roof repair, storm repair, boarding up, leak detection, or water extraction, we get it done. Our IICRC certified water damage restoration experts do everything it takes to restore your property to its former glory. That includes property repairs, mold inspection, and mold remediation.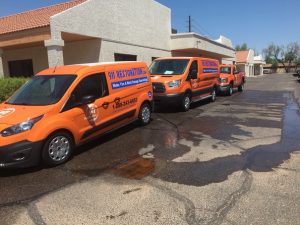 They even pack out and store at-risk belongings before beginning flood cleanup to ensure you don't incur any more losses.
Along the way, we promise clear communication. We provide a free visual inspection for property owners, explain our process, and offer a free insurance consultation.
A water damage crisis can be overwhelming. But with 911 Restoration on your side, you're never alone. For the best water damage restoration in Truckee, Susanville, Incline Village, and beyond, call us now.
Client Testimonial
Sherry M.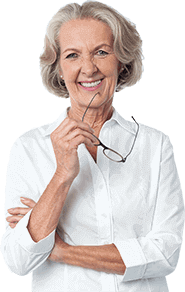 "I would give them 6 stars if I could. I had to deal with a flood in my business, an absolute nightmare for every business owner. 911 Restoration came right away, and they are so professional and efficient. Even after everything was done they followed up and made sure everything was back to normal. A+ customer service. Thank you!"
Sanitization Services & Disinfection Solutions
The coronavirus has taken the world by storm. Our society is changing as we know it. During this profound pandemic, it is critical that every individual and business does their part to keep others safe. From proper hand washing and other personal hygiene procedures, to maintaining a pristine and safe environment in your home or commercial building, cleanliness and sanitation is the perfect line of defense against the coronavirus.
 From residential to property owners, 911 Restoration of Truckee is here to help. Our licensed, bonded, and insured team are carefully trained to adhere to CDC and EPA protocol to properly sanitize and clean your property. Additionally, we are available around the clock when you need us the most. Any time of day or night, contact us and we will be at your door within just 45 minutes of your initial phone call. 911 Restoration understands how the coronavirus has terrified millions. Let us provide you with peace of mind with our deep cleaning services.
Mold Removal
Mold contamination is nowhere near as harmless as it may seem. Fungus eats away at your property and fills the air you breathe with harmful particles. For the sake of your property and your health, call us for mold remediation in Truckee and the surrounding area.
Our mold removal technicians are IICRC certified and extensively trained in all aspects of mold remediation. They conduct a thorough mold inspection, careful to examine hidden areas where mold tends to thrive. They use the most cautious mold removal methods. They get rid of the entire infestation while keeping you and your property safe from mycotoxins and other dangerous particles.
After mold removal, the crew dehumidifies the structure of your property. This process prevents the return of fungus, so you can look forward to a bright future. After all, we're invested in giving you a Fresh Start. That's why our technicians also take care of any repairs you may require after mold damage.
Mold is unsightly, destructive, and dangerous. But with 911 Restoration of Truckee, you can breathe easy again. Call today for expert mold remediation.
Sewage Backup and Cleanup
A sewage backup is an undeniable nightmare. Between the stench, the water damage, and the bacteria, a toilet water flood can make your property feel disgusting and unsafe. Don't worry. Just call the sewage cleanup crew at 911 Restoration of Truckee. Our experts make your home or business feel like the refuge it once was.
We know that when sewage is on our property, you can't get relief fast enough. That's why we're available 24/7/365 and guarantee an arrival time of 45 minutes or less. When our sewage cleanup crew arrives, they assess the damage, pack out any items left in harm's way, and extract the sewage promptly. Once they've removed the sewage, they sanitize the area thoroughly. Then, they bring in professional fans to dry the structure to its core.
Sometimes sewage water damages your property, even with the swiftest response. After cleanup, our crew tests the structure to make sure it's still sound and performs a mold inspection. If they discover any problems, they resolve the issue themselves.
We don't just provide sewage backup cleanup. We offer full restoration services and a Fresh Start. Call now.
Fire and Smoke Damage Restoration
If you're reeling from a property fire, puffback, or smoke damage, take a deep breath and call 911 Restoration. Our fire damage restoration crew is rigorously trained and certified in fire cleanup and smoke removal. They're also compassionate neighbors who care about your recovery.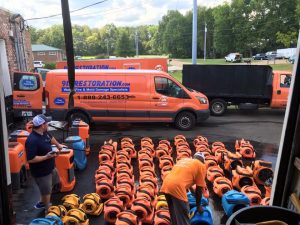 Your peace of mind is our top priority. We provide a free visual inspection for property owners so we can give you a clear picture of your damages and needs from the start. A fire damage restoration expert on staff sits down with you for a free insurance consultation. That way, you know what to expect from your provider before fire cleanup even begins.

Our fire damage restoration technicians clean soot, ash, and smoke from every surface, including furniture and dishes. They remove odors permanently and repair every damaged structure. They even provide water damage restoration and mold remediation if your property was flooded by the fire hose.
A fire is a devastating experience. You may feel like this is the end of everything you've worked for. But we're here to make sure this is your Fresh Start. For fire damage restoration in Truckee, Incline Village, and beyond, call 911 Restoration today.
Disaster Restoration
From wildfires to floods to earthquakes, there's no telling when disaster might strike Truckee. Fortunately for property owners, a full recovery is only one call away.
911 Restoration provides comprehensive disaster restoration in Truckee and the surrounding area. Our technicians are certified, trained, and equipped to work in any conditions, including downed power lines and chemical spills. They clean, rebuild, and restore everything. Services include water extraction, structural repairs, smoke restoration, sanitization, drying, and much, much more.
In an unexpected disaster, you don't just need quality service. You need a neighbor you can trust. At 911 Restoration, we champion clear communication, transparent practices, and true compassion. When you choose us as your disaster restoration contractor, you can feel confident that you won't be lost in the chaos. You are our number one priority from the moment our technicians arrive at your property to the moment they leave.
Whatever you're going through, we're here for you. Call 911 Restoration of Truckee today.
Commercial Restoration
Your commercial property is more than a building. It's your livelihood. It's evidence of everything you've worked for and all that you've achieved. Basic services like water extraction, sewage removal, and mold cleanup simply are not enough. You need a commercial restoration contractor who sees you through from disaster to full recovery.
You need 911 Restoration of Truckee.
We provide relief for commercial property owners in any crisis. That includes water damage restoration, fire damage restoration, mold remediation, sewage cleanup, and disaster restoration. Our ultimate goal is to make your property new again. Our crew provides sanitization, structural drying, damage inspections, and comprehensive property repairs. We work with all insurance providers and we work with you to minimize costs.
Whatever damage you've experienced, you can still move forward with a property that impresses. Call us now for a Fresh Start.