Sewage Backup Cleanup in Truckee
For property owners, there are lots of reasons to buy in Truckee. Maybe you want to invest in a hotel, retail store, or restaurant in this popular tourist destination. Or perhaps the scenic views and wide variety of outdoor activities enticed you to purchase a vacation home or take up residence in this area. Call us at (530) 422-7061 and allow us to provide you a free visual inspection.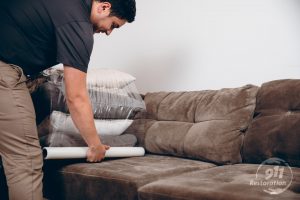 Whatever your reason for owning property in Truckee, a sewage backup is something you never want to face. In addition to ruining furniture and floors, soaking your building materials and causing mold, sewage water damage carries harmful bacteria. If those germs get inside your building's ventilation system, it can pose serious health risks for inhabitants if you don't do sewage clean up in Truckee.
To fully remediate your sewage backup problem, it's important to know the cause. A clog inside your drain pipes or main sewer line is the most common reason for a backup. However, damage to the sewer line, including an overgrown tree root, can also be the reason. Heavy rain or snow runoff can also overwhelm public sewer lines. That excess water makes its way into connected lines, leading to a sewage backup inside your property.
When you have dirty, unsanitary water flooding your home or business, turn to our experts at 911 Restoration of Truckee for sewage backup cleanup in Truckee. We have over 30 years of experience and 180 branches in North America. Our Truckee branch is locally owned and operated, and we're available 24/7/365 to handle your commercial and residential restoration. When you need sewage restoration, professional Cleaning, and more, give us a call at (530) 422-7061.
When You Need Emergency Flood Clean Up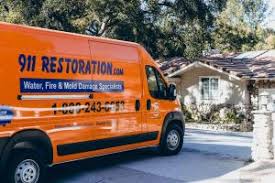 No property owner wants to wake up to a sewage backup. If a frozen pipe bursts in your basement or your toilet overflows in the middle of the night, you need flood cleanup fast. The longer sewage water sits, the more damage it does and you will need sewage clean Truckee.
As soon as you call our Truckee branch, one of our friendly workers will be there in 45 minutes or less, guaranteed. We offer free visual inspection (for property owners only). After stopping sewage water damage from spreading to other areas, we begin removal. Our team uses protective gear to handle all hazardous material, and follows CDC and EPA guidelines to ensure everyone's safety. We'll also move and store any belongings safely during sewage restoration.
After a complete sewer backup cleanup in Truckee, we dry your property using our state-of-the-art blowers. Worried about sewage water inside your walls or under your floors? At 911 Restoration, our services include structural testing and water damage inspection. If we find any problems with your building's foundation or materials, we repair them. 
Call us at (530) 422-7061 and learn how we can help.
Our knowledgeable team understands that unless water damage restoration is handled correctly, it can lead to mold infestation. Our mold remediation process includes inspection, testing with third-party labs, repairing damaged materials, as well as a safe, complete mold removal. Afterwards, we dry and disinfect any affected areas. 
Are you worried about a lingering smell after a sewage backup or mold infestation? Our crew at 911 Restoration will provide your home or business with effective odor removal as well.
For complete sewage cleanup in the Truckee area, give us a call.
We Do More Than Sewage Cleanup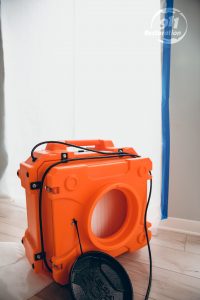 When sewage unexpectedly floods your building, your main concern is the safety of everyone inside. After all, waste contains dangerous bacteria that affects people, pets, and property. 
During an emergency, it's difficult to know what to do. If you experience a sewage backup, don't panic. Evacuate the area immediately. Call your utility company to shut off the water and power. If you can, take pictures of the sewage water damage.
At 911 Restoration, we understand the last thing on your mind when a sewage backup happens is documenting the damage. Afterward, however, you might worry about the cost. In addition to paying for sewage restoration, you're concerned about the disruption to your home or business. Call us at (530) 422-7061 and see how we can help you.
That's why having a record of the event is important when it comes time to file your insurance claim. When you choose 911 Restoration, we help you before, during, and after sewage restoration. In addition to cleanup, our friendly workers will help you document a sewage water backup. 911 Restoration works with all insurance companies, and we'll help you with the paperwork and direct billing. 
When you need a restoration company that puts you first, contact 911 Restoration of Truckee.
Serving the communities of Floriston, Incline Village, NV, Kings Beach, Mystic, Norden, Quincy, Soda Springs, Squaw Valley, CA, Susanville, Truckee and surrounding area.