Sewage Backup Cleanup Truckee
If sewage has invaded your home or business, call 911 Restoration of Truckee for fast, expert sewage cleanup. Our IICRC certified technicians don't waste a minute in addressing your sewage water damage. They're available to you 24 hours a day, 7 days a week, even on holidays. When you call, our sewage cleanup crew is on the scene in 45 minutes or less, guaranteed.
Not only is a sewage backup foul and miserable to live with, but it can cause serious damage to your property. From causing rot to contaminating your home with disease-causing bacteria, sewage water damage is a major threat. That's why our team works quickly to minimize damage and provide immediate relief.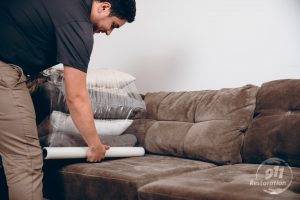 Even if you've had a particularly bad sewage water backup and property damage is unavoidable,  we've got it covered. 911 Restoration provides comprehensive sewage water cleanup in Truckee, Susanville, Incline Village, and beyond. This means they do more than extract sewage and sanitize the area. They replace drywall, remove carpet, and handle any other repairs needed to get your property back in top condition. They also conduct a thorough mold inspection and take care of mold removal themselves.
911 Restoration is a business, but we never forget you're our neighbor, first and foremost. As a locally owned and operated establishment, we are deeply invested in your wellbeing and the strength of your property. Our sewage water cleanup crew treats your home or business as if it were their own.
Your beloved property feels contaminated now, but a Fresh Start is just around the corner. If you have a sewage backup in Truckee or the neighboring communities, call 911 Restoration now.
24/7 Sewage Cleanup in Truckee and Beyond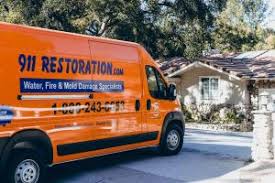 Between the threat to your property and the threat to your health, a sewage backup is an emergency situation. But there's no need to panic. Avoid the area, keep pets and other humans away, and call 911 Restoration of Truckee.
Our lines are open to you 24/7/365. When your call comes in, our sewage water cleanup crew rushes to the scene, arriving in 45 minutes or less.
Their first order of business is to assess the sewage water damage and provide a free visual assessment for property owners. They pack out and store any belongings that may be at risk during sewage cleanup. Then, they extract toilet water immediately.
Sanitization is especially important following a sewage water backup. Black water brings a variety of hazardous organisms onto your property. Bacteria, parasites, and viruses invade your property through a sewage backup. Our sewage restoration crew is relentless when it comes to sanitizing your home or business after a sewage water backup. They ensure the affected area is clean, healthy, and safe.
Our sewage cleanup workers also dry and dehumidify the space thoroughly. When you have a toilet water overflow, moisture soaks into the structure of your property. Wood, drywall, and concrete absorb water and store moisture, creating a risk of future damage. To prevent rotting, warping, and mold contamination, our sewage water cleanup crew uses professional fans to dry your property down to its core.
If you've had a sewage water backup in Truckee, Susanville, or the surrounding area, choose the water cleanup company that promises prompt attention and thorough service. Call 911 Restoration of Truckee.
A Full Recovery from Sewage Water Backup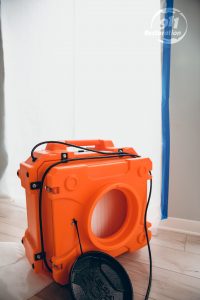 We do more than sewage cleanup. We provide our neighbors with a Fresh Start. After all the hard work you've put in to making your home or business beautiful, a sewage backup can feel like an invasion. You may feel like your property will never be the same again. Don't worry. Our technicians are determined to turn this disaster into an opportunity to rebuild, better than ever.
After they've cleaned and dried your property, our crew tests the structure for sewage water damage. Whether you're dealing with drywall destruction or contaminated carpet, they restore your structure themselves. They repair, replace, and rebuild any surface, any structure, and any material.
Then, the sewage cleanup experts inspect for mold. Our technicians are IICRC certified mold removal specialists. This is because fungus is a common problem following a sewage water backup. And we believe that we haven't truly provided sewage restoration if you're still vulnerable to long-term mold damage after we leave your property. If our workers discover a mold infestation, they remove the growth and dehumidify the structure where it grew.
We know a sewage backup can feel like a waking nightmare. But with 911 Restoration of Truckee on your side, this disaster becomes your Fresh Start. Call now for compassionate, comprehensive service.