Disaster Restoration Truckee
Many property owners know how to look for help when they need sewage cleanup or roof repair. But when they're hit by a less common disaster such as a tornado, earthquake or wildfire, the solution is far less obvious. Who can handle the unique and complex needs of a property recovering from disaster?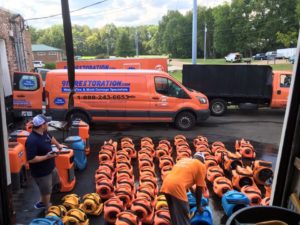 The answer is 911 Restoration of Truckee. Our IICRC certified technicians are extensively trained in every aspect of home and business restoration. It doesn't matter what type of property you own or what you've been through. Our disaster restoration contractors in Truckee has the skills and equipment to provide you with a Fresh Start. They handle everything, including:
Cleaning

Structural drying

Smoke removal

Fire cleanup

Mold inspection

Mold decontamination

Permanent odor removal

Property repair

And much more
Emergency Services – 45 Min Arrival Time
We even provide 24/7 emergency service with a guaranteed arrival time of 45 minutes or less. Call us at (530) 422-7061 and allow us to provide you a free visual inspection.
911 Restoration of Truckee is a locally owned and operated business backed by the resources and education of a nationwide company. Our technicians are your neighbors, and they are personally invested in preserving the properties that make the Truckee area remarkable. We're also invested in you as a valued member of our community. We care about your peace of mind, which is why you can count on us for transparent practices, clear communication, and a high standard of service. Our disaster restoration staff even provides a free insurance consultation and a free visual inspection for property owners. 911 Restoration is licensed, insured, and bonded. Call us at (530) 422-7061 and see how we can help you.
Even if this is the worst experience of your life, we can turn it into a bright new beginning. Call 911 Restoration for compassionate, expert disaster restoration in Truckee, Susanville, and beyond.
Comprehensive Disaster Restoration for a Fresh Start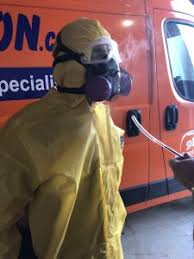 When disaster strikes, you go into survival mode. Your only thought is to avoid losing your property.  The disaster restoration professionals at 911 Restoration set their sights higher. They work hard to not only save your home or business, but to leave you with a property that feels brand new. We don't just want you survive this nightmare. We want you to thrive. 
Our disaster restoration technicians take care of the basics first. The basics include water extraction, fire and smoke cleanup, sewage removal, storm repair, water damage restoration in Truckee or any other urgent service. But they don't leave it at that. 
Once your home or business is clean and clear again, our crew conducts structural testing to ensure your property is still sound. They inspect for mold and check for stains or other forms of visual damage. They provide a solution for every problem they discover. If your drywall is destroyed, they replace it. If you have a mold infestation, they decontaminate your property. No matter what type of material it is or what form of damage they find, our disaster restoration crew has it covered.
At 911 Restoration, we believe you deserve a Fresh Start. You've already given so much to make your property a refuge. We don't think an unavoidable disaster should undo those years of hard work and dedication. If you need disaster restoration services in Truckee, Incline Village, or the surrounding area, don't settle for basic cleanup. Opt for a Fresh Start. Call 911 Restoration of Truckee today.
Free Insurance Consultation for Disaster Restoration in Truckee
When you've been through a tornado, earthquake, or similar disaster, you've got enough on your mind without worrying about insurance. At 911 Restoration, we take the burden of insurance off your shoulders with a free insurance consultation. Disaster restoration can be a complex process involving several different services. Because of this, it may not be immediately clear which services your provider pays for. They might cover flood cleanup, while the cost of mold remediation falls to you. Your provider might handle roof repair but leave you to handle odor removal.
Rather than leaving you to sort this out yourself, a member of our disaster restoration staff reviews your policy for you. They sit down with you to explain your coverage so you can plan for the expense of disaster restoration in Truckee. 
Then, we stay with you all through the process of filing an insurance claim. An expert assists you with inventory listing and loss itemization. They file your claim for you, so you don't have to. Finally, we bill your provider directly so you don't even have to think about any expenses you're not responsible for.
Call us at (530) 422-7061 and learn how we can help.
Our goal is not only to restore your property, but to make the process as easy as possible. In any disaster, make 911 Restoration of Truckee your first and only call.
Serving the communities of Floriston, Incline Village, NV, Kings Beach, Mystic, Norden, Quincy, Soda Springs, Squaw Valley, CA, Susanville, Truckee and surrounding area.