Water Damage in Soda Springs
You always need to be aware of situations involving water damage, because even minor leaks can eventually create structural issues and mold. If you live in Soda Springs, then you need to be especially observant of how the local weather can play a part in leak and flood damage. It is crucial to call 911 Restoration of Truckee the moment you discover signs of water damage or mold in your home or business. Our office agents are available 24/7/365 to take your calls and schedule you a free visual inspection for property owners. If you are experiencing a water emergency, our repair techs guarantee to arrive within 45 minutes to begin flood cleanup in Soda Springs.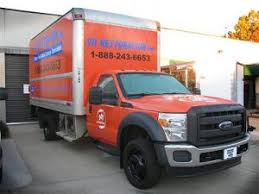 You can feel totally safe when 911 Restoration of Truckee arrives. Not only do we have decades of experience implementing water damage restoration, but the entire restoration company is licensed, bonded, and insured for your protection.
We also work with repair techs who have reached the highest standards in the industry. Our technicians are IICRC certified and backed by the Institute of Inspection, Cleaning, and Restoration.
We will take care of everything, such as schematic water damage repairs, flood cleanup, mold removal, and insurance. Staff members will answer all your questions and even assist you in filing your insurance claim.
Anything you need, you can count on 911 Restoration of Truckee to provide. Customer service is always at the forefront of everything we do, and we will make sure you receive care every step of the way.
We will cover you completely when you report a water disaster. Call 911 Restoration of Truckee today, and you will have peace of mind knowing your property will make a full recovery.
The Link Between Mold and Water Damage
The spring and winter months can bring some of the most extreme weather of the year to Soda Springs. Thunderstorms create heavy rainfall in the warm season, and temperatures can plummet during the cold months.
As long as the indoor temperatures are warm, mold can grow inside even during the coldest winter. By addressing water damage issues as soon as they appear, regardless of the time of year, we can prevent any potential mold problems. 
When our repair techs administer emergency flood cleanup in Soda Springs, they will also routinely check for mold and mildew.
Drying and dehumidifying procedures are an essential part of the water damage restoration. By drying the space thoroughly, our technicians can cut off the mold's life source and halt any mold growth.
Our Commitment To Remediate The Problem Right The First Time
Various mold types can affect your health. Our technicians want to be sure that there is not a toxic strain living in your property.
To figure out the mold's toxicity, our onsite repair techs will take mold samples and send them to a third-party laboratory. Professionals will test the samples to figure out the species growing in your home or business.
You can feel confident that our technicians will implement mold and water cleanup services. Not only will we conduct thorough water removal procedures, but we also will remove every trace of the mold.
Call 911 Restoration of Truckee when you need water damage restoration or mold removal. Our experts will provide you with comprehensive services that deal with every aspect of a water invasion.
High-Quality and Affordable Water Damage Solutions
When customers call 911 Restoration of Truckee, most of the time, they want to know about our rates. 
Our technicians can answer this question accurately by providing you with an estimate during the free visual inspection. Our staff members understand that you want answers quickly, which is why we are always right away to start the process.
Once we decipher which leak and flood cleanup services are needed, our staff can then assist you with the insurance procedures.
Help With Filing Your Claim
We understand that this may be your first time filing an insurance claim for water damage restoration. To best serve you, we will provide you with a free insurance consultation.
During the insurance assessment, we will go over your insurance policy to determine the coverages you are entitled to receive. Our staff will even file your claim and bill your insurance company directly. If you need help creating an itemized list of your losses, the technicians working on your property will assist you in taking inventory of the damages.
Customer service is of the utmost importance to the entire staff at 911 Restoration of Truckee. Whether you call about water damage restoration or insurance, we will answer all your questions.
Call our highly trained IICRC-certified technicians the moment water damage or mold shows up on your property. We will show you what a Fresh Start looks like today!
Serving the communities of Floriston, Incline Village, NV, Kings Beach, Mystic, Norden, Quincy, Soda Springs, Squaw Valley, CA, Susanville, Truckee, and surrounding areas.