Water Damage Restoration Truckee
Your property is unique, and so is every water damage incident in regards to water damage restoration Truckee. Fortunately, 911 Restoration of Truckee is equipped for any eventuality.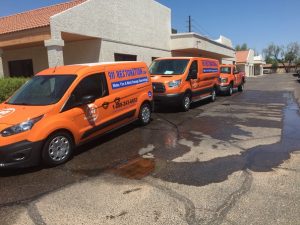 Our water damage experts in Truckee hold IICRC certification. This means they've been trained and tested to meet the highest standards in flood damage restoration and property restoration in Truckee. They do it all, from water extraction to roof repair to mold inspection and mold  removal. We believe in doing more than water cleanup, and Truckee ca water damage. We believe in giving our neighbors a Fresh Start with full-service mold remediation and flood cleanup in Truckee, Susanville, and beyond. At 911 Restoration, we're not just about quality. We also emphasize speed. Our flood cleanup technicians know that their immediate response can mean the difference between minimal damage and major destruction. That's why our phone lines are open 24/7/365. And when you reach out, we're at your property in 45 minutes or less. Call us at (530) 422-7061 and see how we can help you.
In addition to our unparalleled response times, we help minimize your costs with a free insurance consultation. Water damage repair in Truckee often includes a range of necessary services. You may not know whether your insurance covers details such as structural drying, drywall replacement, or mold removal. We take the burden of interpreting your insurance policy off your hands. A Truckee water damage restoration staff member explains your coverage and helps file a claim so you get every cent you deserve.
Whether it's a pipe burst or a natural disaster, flood damage is a major interruption to your life. Call 911 Restoration of Truckee and we'll have you back on track in no time.
Emergency Water Damage Restoration in Truckee
We understand how devastating it is to watch your beloved property fill with water. You know that with every second that passes, your risk of permanent flood damage increases in regards to water damage Truckee ca. That's why we offer you the relief of a 45-minute guaranteed arrival time and 24-hour availability.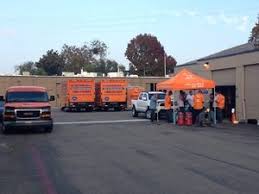 When our water damage restoration experts arrive on the scene, they strategize a plan for efficient flood cleanup. Their first order of business is to rescue any items in harm's way. If any of your precious belongings are in the affected area, the crew packs them out and stores them for safe keeping. Then, they focus on removing all moisture from your home or business. This could involve tasks such as:
Water extraction

Sewage removal

Leak detection

Boarding up

Roof repair

Storm repair

And more
We Pride Ourselves on Fast and Efficient Service
Even after the water itself is gone, your dedicated flood cleanup crew brings in professional fans. These heavy duty fans dry your property to its core. Preventing flood damage requires much more than simply getting rid of water. The structure of your home or business absorbs water like a sponge. Even the concrete floor in your basement soaks up moisture and stores it deep within. This stored dampness often leads to rotting, warping, weakness, and mold development.
Call us at (530) 422-7061 and allow us to provide you a free visual inspection.
Our water damage restoration workers want to make sure today's pipe burst doesn't lead to new disasters in the future. Structural drying prevents long-term damage. The flood cleanup crew also takes extra steps to conduct structural testing and mold inspection. If they discover any problems such as weakness or an infestation, they handle repairs and mold remediation themselves.
You've worked hard to make your home or business strong, clean, and beautiful. We'll make sure today's pipe burst doesn't undo your best efforts. Call 911 Restoration of Truckee for water restoration and mold removal.
The Fresh Start Water Damage Company
At 911 Restoration, we believe every disaster is an opportunity to start over, better than ever. We call this our "Fresh Start philosophy," and this philosophy drives everything we do. 
Call us for water damage restoration, and you can count on us to turn flood damage into a bright, new beginning. One way we do this is through our expert mold remediation services.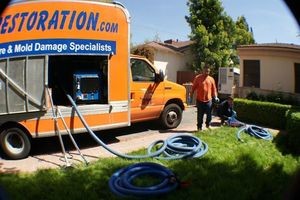 Mold development is extremely common in the wake of a water disaster. Without a mold inspection and mold removal, you could wind up living in a property that never fully recovered from flood damage. Fungus especially thrives in dark, unseen places. You could have mold in your walls, in your pipes, and even on sheetrock. You need immediate mold remediation in order to avoid structural damage. Plus, the longer you go without mold removal, the more you expose yourself to mycotoxins and other dangerous particles.
Our mold decontamination experts are dedicated to your wellness and your property. That's why they perform a comprehensive mold inspection to ensure every trace of contamination is accounted for. Their mold removal methods are safe and effective. They even dehumidify the structure of your home or business to discourage a recurring infestation.
You deserve a clean, healthy property. You deserve a Fresh Start. Call us at (530) 422-7061 and learn how we can help.
For full-service mold remediation in Truckee, Susanville, Incline Village, and the surrounding area, call us today.
Serving the communities of Floriston, Incline Village, NV, Kings Beach, Mystic, Norden, Quincy, Soda Springs, Squaw Valley, CA, Susanville, Truckee, and surrounding areas.