Water Damage in Tahoe City
Tahoe City experiences weather conditions that are conducive to instances of water damage in homes and businesses in the area. The significant snowfall and intense thunderstorms can create indoor leaks and floods. 911 Restoration of Truckee understands that there is no time to waste when you need water damage restoration in Tahoe City. Whether you own a residential or commercial property, it is crucial to receive immediate water cleanup. We make this possible by staying available 24/7/365. Regardless of what time you call, our repair techs will arrive within 45 minutes.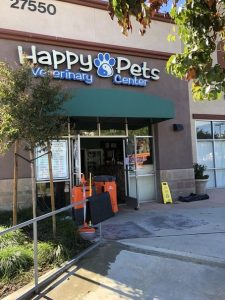 Once our technicians get on the job site, we will provide the property owner with a free visual inspection. During this initial examination, we will figure out a water damage repair strategy and formulate an estimate.
You can expect us to conduct water extraction, drying, and dehumidifying services. We will also repair any mold and structural damage found on the property.
Our repair techs are capable of restoring your property from even the most severe water disasters. 911 Restoration of Truckee employs IICRC certified technicians who have earned the highest certification in the industry.
The entire water damage company is also licensed, bonded, and insured for your protection. We want you to feel completely at ease when you are under our care.
Each 911 Restoration branch is locally owned and operated, so you can be sure that our technicians expertly understand the particular issues that affect Tahoe City. We have decades of experience conducting water damage restoration in similar continental climates.
Call 911 Restoration of Truckee as soon as you need leak or flood cleanup in your home or business. Our technicians will give you peace of mind as soon as we arrive.
We Make Water Damage and Mold Removal a Thing of the Past
It is possible to experience indoor mold and water damage throughout the year in Tahoe City. Between the winter snowstorms and summer rainfall, leaks and floods are a common occurrence. 
Heavy snowfall and freezing temperatures can impact your property in several ways. Snowmelt can seep into your roof and foundation, causing significant water damage.
Frequent cold spikes can freeze the pipes in your walls, causing them to crack and break. Once the ice in your plumbing system thaws, the water can burst through the pipes and flood your property.
Torrential rain and powerful winds accompany thunderstorms. These weather patterns will not only create water damage but structural damages that require professional attention.
911 Restoration of Truckee is ready to provide you with flood cleanup services as soon you feel the impact of a storm. Fast water remediation is crucial to prevent permanent water damage and mold growth.
It only takes 24 hours for mold spores to begin growing after they have been exposed to moisture. Mold development is possible even during the cold season, as long as the indoor climate is warm and damp.
Fortunately, by calling our technicians as soon as you notice signs of water damage, we can immediately stop any mold production. We will create a restoration plan that addresses every issue affecting your home or business.
Call 911 Restoration of Truckee the moment rain, snow, or any other issue impacts your property. Our professionals will administer schematic water damage repairs today!
High-Quality and Affordable Water Damage Restoration
911 Restoration of Truckee doesn't subscribe to the idea that water damage restoration has to be expensive to be effective. Our company prides itself on consistently providing affordable prices on all our services.
By hiring 911 Restoration of Truckee, you can trust that you are receiving high-quality water remediation that won't break the bank. Not only are our leak and flood cleanup services competitively priced, but we work with all insurance companies. 
We provide free insurance consultations to anyone who needs help filing an insurance claim. An expert will go over your insurance policy so you can be sure you are receiving the most coverage from your provider.
The best way to get the financial aid you deserve is by providing your insurance company with as much information as possible about the water damage on your property.
You will receive the most coverage by making an itemized list of your losses and submitting it to your insurance provider. Onsite technicians will help with this by taking inventory of the damage done to both your property and belongings.
We are committed to minimizing your losses during the water damage restoration. Our technicians will facilitate any pack-out and storage services necessary before they begin the flood cleanup procedures.
Call 911 Restoration of Truckee when you have questions about the cost of water damage repairs, insurance claims, or anything else. You can trust us to guide you through your water disaster into a Fresh Start today!
Servicing the cities of Floriston, Incline Village, NV, Kings Beach, Mystic, Norden, Quincy, Soda Springs, Squaw Valley, CA, Susanville, Tahoe City, Truckee, Verdi, and the surrounding areas.