Water Damage in Verdi
Properties in Verdi should be safeguarded to prevent leaks and floods from creating indoor water damage. The weather is generally cold, and most months experience freezing temperatures. When temperatures drop, it can lead to pipe bursts and flooding disasters. Water damage needs to be addressed immediately to prevent permanent structural damage and mold growth. 911 Restoration of Truckee stays available 24/7/365, so they can conduct emergency water damage restoration in Verdi. Day or night, we guarantee to arrive at your doorstep within 45 minutes of receiving your call.
Our technicians understand that fast flood cleanup services are essential to recovering your property from a water disaster entirely. We are prepared to administer same-day, water removal, and drying services on a moment's notice.
We will begin the water remediation process by providing property owners with a receive free visual inspection. This initial assessment allows us to determine the extent of damage and come up with a free estimate.
Fast and Reliable Water Damage Restoration Services in Verdi
It is crucial to begin the water extraction and drying procedures as quickly as possible. The longer the moisture stays on drywall and other surfaces, the higher the chances are of mold from growing. Our technicians are qualified to conduct water damage and mold removal. You can feel completely confident in our ability to address every aspect of the moisture problem you may be experiencing.
911 Restoration of Truckee employs IICRC certified technicians who are backed by the Institute of Inspection, Cleaning, and Restoration. The entire company is also licensed, bonded, and insured for your protection.
Call 911 Restoration of Truckee when you need mold restoration, leak repairs, or flood cleanup in Verdi. You will receive expert help from a team that cares and understands all your needs today!
Full-Service Water Damage Restoration Available Around the Clock
When a water disaster disrupts your property, the best thing to do is remain calm and call 911 Restoration of Truckee. Our professionals will be at your door within 45 minutes, ready to begin the water remediation.
The earlier you receive water damage restoration, the less time the moisture has to depreciate your property and your belongings. Our repair techs are standing by around the clock to ensure you receive the help you need, right when you need it.
With 911 Restoration, you can expect to receive complete flood cleanup services, regardless of the time of day or night. Prompt assistance is not only vital to the restoration process but your personal wellness too.
Water Damage Is Not Always Easy To Spot In Verdi
Water damage to wood structures of your property can impact its structural integrity by creating rot and mold. Mold spores can start to grow in as short as 24 hours of being exposed to moisture. Mold can pose a health hazard to those spending time inside the home or business. Inhaling mold spores can cause allergy symptoms, respiratory issues, and even infections in severe cases.
911 Restoration specializes in both water damage and mold removal. If we find mold growing in walls during the water cleanup, our technicians are prepared to offer mold cleaning services. We will provide you with a cost estimate for mold removal before we begin any cleanup work. Keeping you feeling safe and secure is always the top priority of 911 Restoration of Truckee. We take great pride in providing you with the highest level of customer service.
We understand the importance of knowing that a dependable restoration company is only a phone call away. So, call 911 Restoration of Truckee as soon as water invades your home or business. Our technicians will execute a comprehensive restoration strategy for your property today!
A Water Damage Cleanup Company You Can Trust
The staff at 911 Restoration of Truckee strives to be the leading restoration company, not only in Verdi but nationwide. We aim to help as many people as possible, while still staying committed to each individual.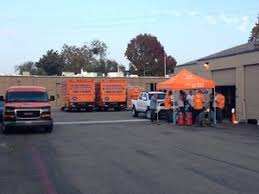 The Truckee branch is locally owned and operated by technicians who expertly understand the specific water damage issues that frequently affect Verdi. This local knowledge allows us to handle your particular situation with ease.
Along with high-quality, water damage restoration, 911 Restoration offers free insurance consultations to those who need help understanding their policy.
The insurance logistics can be confusing, especially if you have never had to file a claim for flood cleanup services. A professional will go over your insurance policy to help you determine the full extent of your coverage.
We have worked with many different insurance companies over the years. The more information you provide, the more coverage you should receive. Our repair techs will help you take inventory of the water damage to create an itemized list of your losses for your insurance provider.
Our technicians will directly bill your insurance provider and submit your claim for you. You can count on us to help streamline every facet of the restoration process.
Call 911 Restoration of Truckee today to receive full-service support from our IICRC-certified team. With expert water damage restoration, we will give you the Fresh Start you deserve today!
Serving the communities of Floriston, Incline Village, NV, Kings Beach, Mystic, Norden, Quincy, Soda Springs, Squaw Valley, CA, Susanville, Truckee, and surrounding areas.