Importance of Commercial Restoration Companies in the US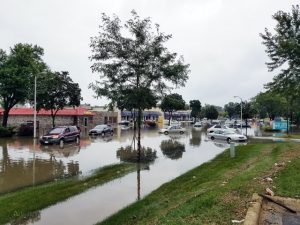 Every time a disaster strikes, be it a flood, wildfire, or even a pipe burst, commercial restoration companies have always been there to help out. Their list of comprehensive services can help offices, stores, and storage warehouses get back to normal through proper damage and commercial disaster restoration.
So, why are commercial restoration companies important in the US? Let's shed some light on the reasons:
Quick Response Time
If your office building or storage warehouse is experiencing water damage, you should consider that commercial restoration companies have a very fast response time. In less than 45 minutes, a commercial restoration company can show up at your premises and help you restore your property or warehouse to normal.
It is always a good idea to clean up and restore your property as quickly as possible in order to prevent mildew or mold development. This will also minimize any structural damage that your office building or warehouse interior may sustain during this disaster to help maintain its original condition.
If your commercial restoration company offers water restoration services, they can be at your property in a few minutes and help you extract any water flooding or restore water damage right away. Quick response time is certainly one of the main reasons why commercial restoration companies in the US are so important.
Expert Commercial Restoration Results
Many office building owners who try to clean their buildings and extract water damage by themselves often fail at what they are trying to do. What is even more problematic is that the untrained owners cannot tell if they are doing a good job of providing their employees with a guarantee that the office building, store, or warehouse is safe to use again.
Your property's interior should not be left at risk especially if you have gone through a water or fire disaster. Improper water damage restoration can be avoided if you consider hiring a commercial restoration company for the job. They have licensed trained professionals who can come in and work for you.
What's great about hiring a commercial restoration company is that they can guarantee you the best service possible in restoring your office building, commercial property, or warehouse to its former glory. These commercial restoration companies have been in business for several years, which is why you can trust them with your commercial space.
Back To Normal
Commercial restoration companies can ensure that your business/office/store gets back to normal as soon as possible. Through their professional services, they can have your place looking like nothing ever happened! This is beneficial for commercial businesses because recovering from a disaster means loss of business for them.
Getting back to normal with the help of commercial restoration companies will make the process quicker and smoother so that business operations can start once again. This is also something that affects employees and customers, which is why it becomes all the more imperative.
Commercial Restoration Service Companies: What to Expect
So, what can you expect once you hire a commercial restoration company? Here are a few main services that restoration companies offer for commercial properties:
Water Damage Restoration
Water damage restoration services are particularly useful in the wake of a flood, excessive rain leakage, or internal pipe bursts that may flood the commercial property. Trained damage restoration experts can help with extracting all the water from the property and putting into motion several cleanup and restoration services to dry and de-humidify the area. This also includes restoring equipment, furniture, or any other restorable item found in the damaged area.
Fire Damage Restoration
In case of a fire, commercial restoration companies can help with restoring your property from fire damage – no matter how bad it may seem. This includes sending off all your items to be cleaned and restored while cleaning up the ashes and charred remains of things caught in the fire. If your curtains or carpets are restorable, the experts will try their best to restore them. The main job is to restore the damaged floors and walls so that your commercial property has a strong base to function again.
Smoke Damage Restoration
Smoke damage restoration is incredibly important because smoke odors can last in your property for months. Smoke deodorization is a key service for any commercial property because it can help get rid of the smoke odors that can get trapped in the flooring as well as the furniture of the affected area.
Mold Inspection & Removal
If the property goes through any type of water damage, then mold infestation is a very probable issue that may follow. Commercial restoration properties can investigate and eradicate any mold or mildew from your commercial property.
Choose Emergency Commercial Restoration Services For Your Property With 911 Restoration For Truckee – Available 24/7, 365 Days A Year!
You can restore your commercial buildings and warehouses in no time with 911 Restoration of Truckee. Their expert and licensed workers can carry out all kinds of comprehensive damage restoration services to get everything back to normal as soon as possible.