Air Leaks in & from Your Home – Ensuring Heating Efficiency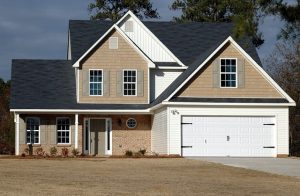 Have you ever felt like some areas of the home are more difficult to cool and heat properly than others? If this is something you experience regularly, there is a good chance your house is suffering from air leakage.
Air leaks can give rise to cooling and heating costs. Hence, you should identify air leaks and fix them as soon as possible. An experienced restoration company, like 911 Restoration, can help you identify where the air is leaking from and fix all the gaps and cracks in your home in no time.
Fixing air leaks improves durability, increases comfort, and creates a healthy indoor environment for you and your family. This article has everything you need to know about identifying and fixing air leaks in your home.
What Is Air Leakage?
Air leakage occurs when outside air enters the house and the air inside exits your home through cracks and openings in walls, windows, and doors. However, we don't recommend you rely on air leakage for ventilation as it could lead to too much air entering the house during cold or windy weather.
On warmer and less windy, not enough air may enter, resulting in poor indoor air quality. Air leakage can also contribute to moisture issues, such as mold formation that affect the health of the occupants and the structure's durability.
How to Detect Air Leaks?
Before we look at sealing methods to fix air leakage, it is important to discuss where it is common; this would help you know where to look for air leaks and how to identify them. You can now save on heating and cooling costs by checking for air leaks in common trouble spots in your home.
Recessed Lights
These lights may look aesthetically pleasing, but they come with a disadvantage. Air leakage is a common problem if your house has recessed lights.
Stopping air leakage from this type of lighting means inspecting each light and fixing this issue with air sealing and insulation. You can even consult a restoration company in Truckee to help you fix this gap.
Wall Chase
It is one of the most overlooked areas when it comes to air leakage. A wall chase is directed to the attic, and it is done to improve airflow around the house, yet it can often lead to air leakage. This step is taken because the point where the wall chase meets the attic sometimes lacks sealing.
This gap leads to the air inside your system is getting released directly into the attic. Fixing this leakage can have a positive impact on energy efficiency.
Dryer Vent
If you're facing an air leakage issue, the first thing you should do is inspect the dryer vent. Make sure it is sealed from the outside, and your ductwork is up to par as well.
Otherwise, clogs and leaks in the dryer vent can result in fire hazards that can threaten the safety of your home.
Attic Hatch
An attic hatch is a point where your attic connects to the rest of your home. Unsurprisingly, this is certainly a common reason for air leakage from homes. Even though it is needed to access your attic, the hatch must be treated properly to reduce air loss without reducing functionality.
Other Areas
Other common areas where air leakage may be occurring
Plumbing Vents
Open Soffits
Windows and Doors
Duct Registers
Dropped Soffits
Tips to Fix Air Leaks
Once you've identified the problem areas of your home, now is the time to fix these gaps and save some energy costs. One of the most used air leakage sealing techniques is applying air materials such as caulk and weather-stripping to close gaps.
Caulk is generally used for filling cracks and openings between components such as around door and window frames. In contrast, weather-stripping is used to seal house components that move, such as doors and operable windows.
Here are a few other tips that you can use in your homes;
Caulk and weather-strip any leaky doors and windows.
Caulk and seal air leaks in walls, floors, ceilings, and soffits above cabinets where plumbing, ducting, or electrical wiring passes through.
Install foam gaskets behind the outlet and switch plates on the walls.
Look for air leaks and mold in dirty spots on any visual insulation. Seal leaks with low-expansion spray foam and, if necessary, install house flashing.
Check your ceiling paint and carpet for moldy spots that could indicate air leaks and caulk them.
Replace single-pane windows with double-pane low-emissivity windows that are more energy-efficient.
Fill larger gaps around windows, baseboards, and other places where air can escape with foam sealant.
Install pliable sealing gaskets on the bottoms and thresholds of doors.
When not in use, close the fireplace flue damper tightly.
Use fire-resistant materials like sheet metal or sheetrock and furnace cement caulk to seal air leaks around fireplace chimneys, furnaces, and gas-fired water heater vents.
Call 911 Restoration Now!
Ready to stop air loss in its tracks? 911 Restoration of Truckee is here to help. We can perform a whole-home air leakage inspection and seal problem areas. From residential to commercial properties, 911 Restoration's professionals are always ready to help. After visiting the property, the first thing they do is run a thorough inspection to come up with a plan. 911 Restoration's repair experts will guide you throughout the process and ensure that all air loss issues on your property get resolved. 911 Restoration is an IICRC certified company with professionals trained in various repairs. The home restoration experts have industry-relevant experience in property repairs and carry specialized tools and equipment to effectively repair and clean the property. Call (530) 422-7061 for our services!